Featuring:

Amira Shariff
Anna Sango
Dewald Bruwer
Hazel Mphande
Katlisho Kat Tleane
ThandolwemfundoNgidi
Rochelle Nembhard
Simphiwe Majozi
Tshepo Moloi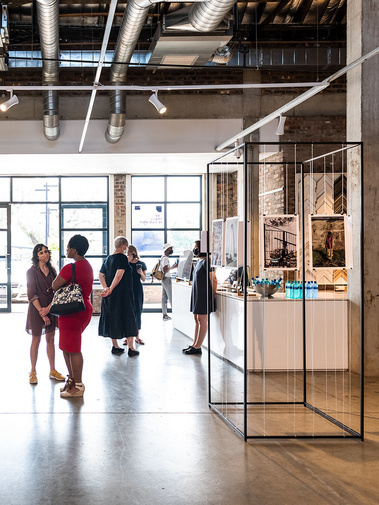 Through the Lens Collective (TTLC) is a strong educational programme and support system for emerging photographers in the early stages of their careers. Bringing together TTLC's talented photographers and Berman Contemporary's resources and curatorial expertise, the selected artists are given the platform to showcase their work and gain access to a wider audience.

The exhibition showcases a group of artists, all with their own visual narratives that reflect a specific place, community or idea within SouthAfrica. It's clear that this group bears a strong identity that is deeply rooted in their environment, which they transform and renew. Ranging in style and technique the artists use photography as their artistic medium with a depth and sensitivity towards their chosen visual domain giving them each a unique voice which makes them stand out amongst the immensely saturated field.
THE IMAGE IS OUR VOICE reflects Berman Contemporary's mission to create a synergistic network between South African artists and their global contemporaries while expanding with a more socially aware and inquisitive audience.
CURATED BY ELS VAN MOURIK